.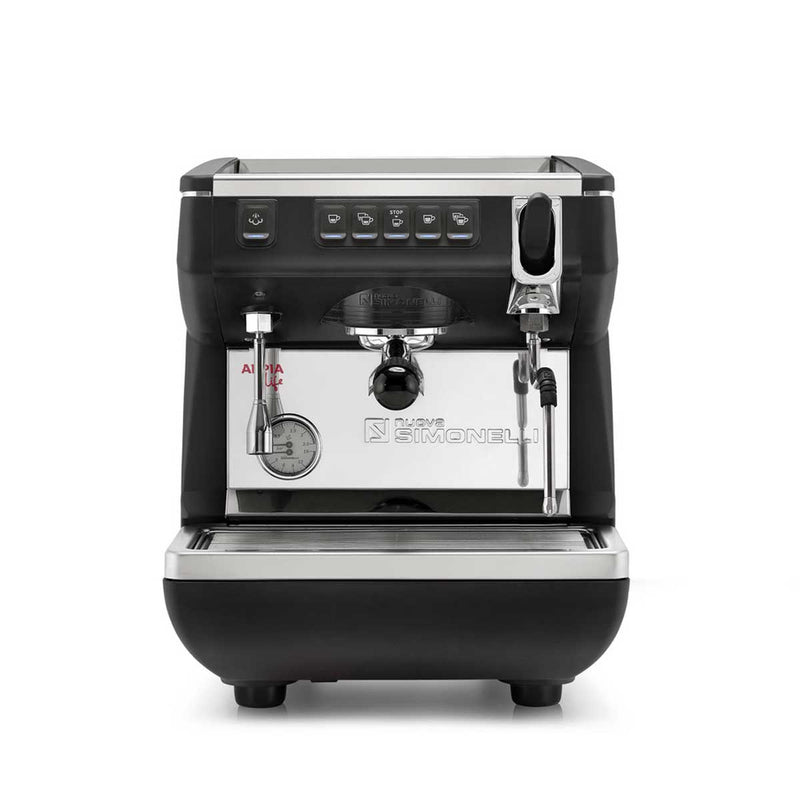 Highlights
Suitable for: Medium - High volume locations, demanding professionals.
The Appia Life builds on the success of the Appia, further pushing the limits of the already proven espresso machine. It is a machine of high productivity and high performance. Combined this with its proven reliability and modern style make it the ideal machine for any room.
Volumetric
The Appia Life Volumetric is the ideal machine for baristas looking for amazingly consistent coffee. Being volumetric this machine allows baristas to program desired volumes and consistently pull shots at that volume throughout the day. Because the barista no longer has to monitor each and every shot, they are given precious time to interact with customers or perhaps begin another order. Making this machine ideal for a number of shops and setups.
Smart Wand Options
This machine is compatible with 1 Auto-Steam Wand on the 1 Group only. Select 1 Group and With Smartwand above.
Auto-Steam Wand
Like the Gooseneck Wand this modification replaces the manual steam handles with a button. However, Auto-steam requires no input from the barista to texture the milk. The barista can simply place the wand in the pitcher of milk and the Auto-Steam Wand will do the rest.
If you would like a 2-group Appia Life with Auto Steam please click here for the Appia Life Compact page.
Color Options
If you would like another color besides the default; black, please select it above. Below are the colors we have available free of charge. If you would like to get a machine custom colored please contact us directly at 518-452-5995.
We fulfill orders Monday through Friday from our warehouse in Latham, NY. Orders may take anywhere from 1-3 business days to be fully processed and shipped out. We use USPS or UPS as our preferred carriers. Orders over $50 are eligible for FREE shipping within the contiguous U.S., and we reserve the right to select which carrier to use based on cost and speed in which the package will arrive to the final destination.
Orders over $250 will require a signature for delivery.
If however, you would like to waive this additional insurance,
please fill out the form here
and by doing so you agree to the terms and conditions contained within. Please save all packaging for any future reasons for shipping including returns, exchanges, and repairs. All exchanges & returns must be recieved within 30 days of the ship date. A return can be initiated by contacting a Chris' Coffee customer service representative
here
.
Commercial equipment & coffee are NOT eligible for returns or exchanges.
Read
Full Shipping Policies
&
Full Refund Policy Here
.
Please Note:
Chris' Coffee will not be responsible for any delivery delays due to unforeseen circumstances outside our reasonable control such as delays due to severe weather, natural disasters, strikes, etc.
For any questions or concerns please email
support@chriscoffee.com