.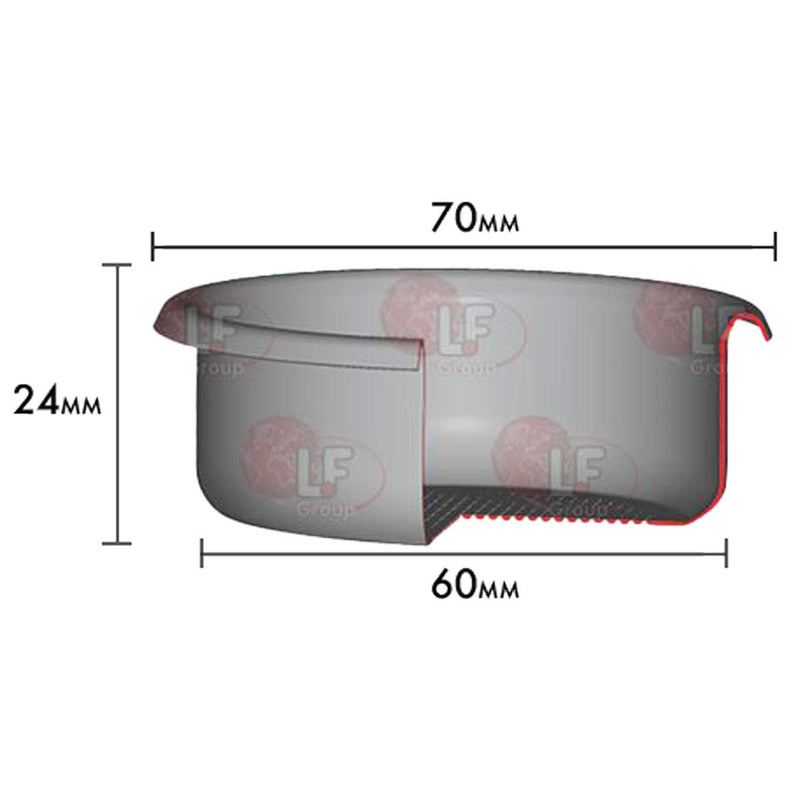 Barista Pro insert baskets are carefully crafted and 100% made in Italy by IMS. The AISI steel 304 is food-safe certified and specifically designed for the optimal production of espresso. With holes made with a precise diameter and number of holes (perforated area), consistent size-to-size Barista Pro precision insert baskets ensure homogeneous extraction and a balanced cup of fresh espresso! NANO QUARTZ coating on most of the precision insert baskets shown here is a non-stick coating that increases your precision insert basket's resistance to corrosion and makes it easier to clean as well. They come with a flat bottom and a cylindrical profile.
These insert baskets are all compatible with the most common sized espresso machine groups, 58mm, including the E61 group. However, take note of the depth of the Barista Pro basket as many spouted portafilters cannot fit baskets 18g or 25g in size due to the depth of the interior of the portafilter where the precision insert basket installs. Sometimes referred to as triple insert baskets, you might want to consider using a bottomless portafilter which is also a great training tool to monitor extraction closely and identify where or why you might be experiencing channeling as well.
1/18/23 - We will be discontinuing this product once we sell out of our current inventory, simply because they were not a popular item and the company we purchase from has changed their ordering process making it a bit more difficult to source them.
We fulfill orders Monday through Friday from our warehouse in Latham, NY. Orders may take anywhere from 1-3 business days to be fully processed and shipped out. We use USPS or UPS as our preferred carriers. Orders over $50 are eligible for FREE shipping within the contiguous U.S., and we reserve the right to select which carrier to use based on cost and speed in which the package will arrive to the final destination.
Orders over $250 will require a signature for delivery.
If however, you would like to waive this additional insurance,
please fill out the form here
and by doing so you agree to the terms and conditions contained within. Please save all packaging for any future reasons for shipping including returns, exchanges, and repairs. All exchanges & returns must be recieved within 30 days of the ship date. A return can be initiated by contacting a Chris' Coffee customer service representative
here
.
Commercial equipment & coffee are NOT eligible for returns or exchanges.
Read
Full Shipping Policies
&
Full Refund Policy Here
.
Please Note:
Chris' Coffee will not be responsible for any delivery delays due to unforeseen circumstances outside our reasonable control such as delays due to severe weather, natural disasters, strikes, etc.
For any questions or concerns please email
support@chriscoffee.com